About Attorney Robert Ascenzo Ciotola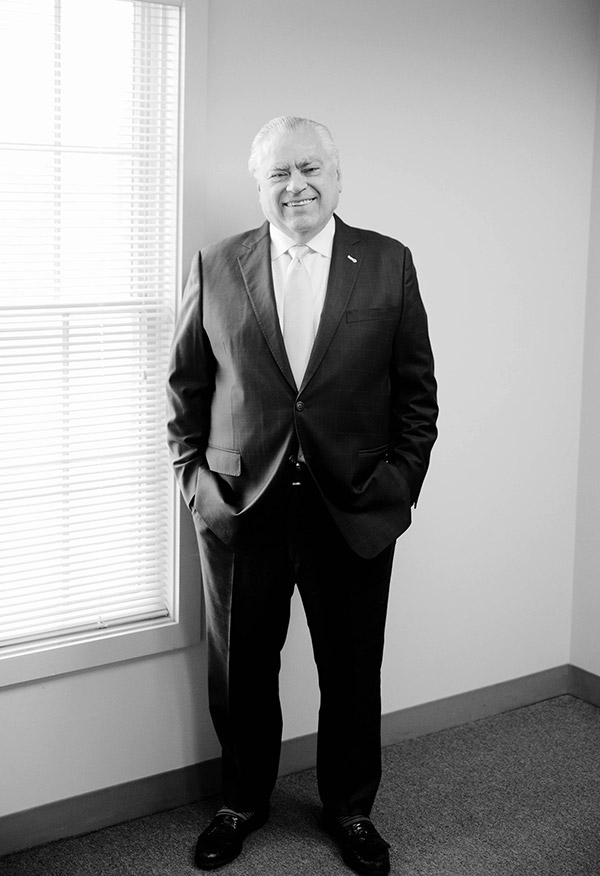 Robert Ascenzo Ciotola is a Phi Beta Kappa graduate of The Ohio State University and a graduate of The Case Western Reserve School of Law. He has represented over 35,000 clients in the last 40 years, and he is a member in a number of legal organizations:
National Association of Consumer Bankruptcy Attorneys
Chairman, Bankruptcy Committee of the Mahoning County Bar Association (1992 – 1999 Co. Chairman 2005 – 2011)
Attorney Ciotola has participated in numerous cases in the Bankruptcy Court, Bankruptcy Appellate Panel and the U.S. Court of Appeals which have been published.
The following is a list of these cases.
In Re Schmidt, 36 B.R. 144 (Bankruptcy Court, N.D. OH, 1983)
In Re Beverly, 95 B.R. 500 (Bankruptcy Court, N.D. Ohio, 1989)
In Re Myers, 350 B.R. 760 (Bankruptcy Court, N.D. Ohio, 2006)
In Re Saunders, 60 B.R. 187 (Bankruptcy Court, N.D. Ohio, 1986)
In Re Quinn, 60 B.R. 286 (Bankruptcy Court, N.D. Ohio, 1986)
In Re Jones, 114 B.R. 917 (Bankruptcy Court, N.D. Ohio, 1990)
In Re Etto, 210 B.R. 734 (Bankruptcy Court, N.D. Ohio, 1997)
In Re Richards, 243 B.R. 15 (Bankruptcy Court, N.D. Ohio, 1999)
In Re Collins, 210 B.R. 538 (Bankruptcy Court, N.D. Ohio, 1997)
In Re Vagi, 351 B.R. 881 (Bankruptcy Court, N.D. Ohio, 2006)
In Re Barrett, 339 B.R. 435 (Bankruptcy Court, N.D. Ohio, 2004)
In Re Riley, 428 B.R. 757 (Bankruptcy Court, N.D. Ohio, 2010)
In Re Barrett, 337 B.R. 896 (6th Cir. B.A.P., 2006)
In Re Dolph, 215 B.R. 832 (6th Cir. B.A.P., 1998)
In Re Barrett, 487 F. 3d 353 (6th Cir. 2007)
In Re Petroff, WL 34041797 (BAP 6th Cir. 2001)
In Re Adkins, 477 B.R. 71 (Bankruptcy Court, N.D. Ohio, 2012)
In Re Thompson, WL 6637891 (Bankruptcy Court, N.D. Ohio, 2016)
In Re Donnadio, WL 6270946 (BAP 6th Cir. 2019)
Attorney Ciotola strives to keep up with the bankruptcy law, and has attended various national seminars:
Norton Bankruptcy Litigation II, Las Vegas, NV
National Association of Consumer Bankruptcy Attorneys, Miami, FL
White-Williams Bankruptcy Institute, Cuyahoga Falls,OH
White-Williams Bankruptcy Institute, Akron, OH
7th Annual Convention NACBA, San Francisco, CA
American Bankruptcy Institute, Amelia Island, FL
Western Conference-ABI, Palm Springs, CA
National Association of Bankruptcy Trustees Convention, Tucson, AZ
National Conference of Bankruptcy Judges (Attorney Attendee),Philadelphia, PA
National Conference of Bankruptcy Judges (Attorney Attendee), San Antonio, TX
Southeastern Bankruptcy Institute, Atlanta, GA
National Association of Bankruptcy Trustees, Annual Convention, Ft. Myers, FL
National Association of Chapter Thirteen Trustees, Annual Convention, Las Vegas, NV
Norton Bankruptcy Institute, Las Vegas, NV
National Association of Consumer Bankruptcy Trustees, Annual Convention, New Orleans, LA
National Conference of Bankruptcy Judges (Attorney attendee), Nashville, TN
Columbus Bar Association, Annual Bankruptcy Seminar, Columbus, Ohio
American Bankruptcy Institute, Washington, D.C.
Southeastern Bankruptcy Law Institute, Atlanta, GA
American Bankruptcy Institute, Amelia Island, FL
National association of Consumer Bankruptcy Attorneys, San Francisco, CA
American Bankruptcy Institute, Scottsdale, AZ
National Association of Bankruptcy Trustees, Phoenix, AZ
National Association of Consumer Bankruptcy Attorneys, Boston, MA
National Association of Consumer Bankruptcy Attorneys, San Diego, CA
National Association of Consumer Advocates, New Orleans, LA
National Association of Consumer Bankruptcy Attorneys, Baltimore, MD
National Association of Consumer Bankruptcy Attorneys, Washington, D.C.
National Association of Consumer Bankruptcy Attorneys, San Antonio, TX
National Association of Consumer Bankruptcy Attorneys, Chicago, IL
Southeastern Bankruptcy Law Institute, Atlanta, GA
National Conference of Bankruptcy Judges (Attorney Attendee), Miami Beach, FL
National Association of Chapter Thirteen Trustees, Annual Convention, Philadelphia, PA
National Association of Consumer Bankruptcy Attorneys, San Francisco, CA
National Association of Consumer Bankruptcy Attorneys, Orlando, FL
National Association of Bankruptcy Trustees Annual Convention, New Orleans, LA

Credit Education Coalition Fall Consumer Bankruptcy Seminar, Worthington, OH

National Association of Chapter Thirteen Trustees, Annual Convention, Miami Beach, FL

Annual White-Williams Bankruptcy Institute, Hartville, OH

National Association of Consumer Bankruptcy Attorneys, Annual Convention, Cleveland, OH

National Association of Chapter Thirteen Trustees, Annual Convention, San Diego, CA

Annual White-Williams Bankruptcy Institute, Hartville, OH